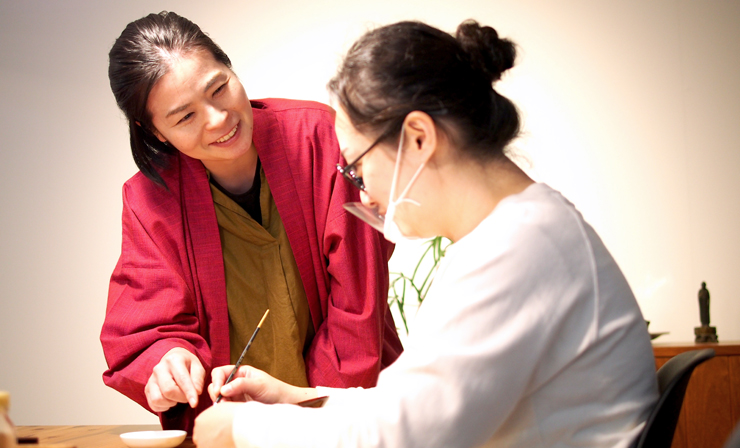 Since it is not a monthly fee system, it is a kintsugi class where you can make a reservation at any time. You don't have to attend a lecture fixed number of times each month. It is a small group lesson (up to 4 students), and we will teach you as a couple, so you can continue at your own pace without extra care.
Feel free to use the materials and tools in the studio, such as lacquer, brushes, and spatulas. Therefore, you don't have to buy this and that in advance. As long as you bring in the broken pottery, you can go empty-handed, so you can easily start kintsugi.
Note: Gold powder is not included in the tuition fee (silver powder can be used). If you want to repair the pottery with gold powder, you need to purchase it separately or bring it with you.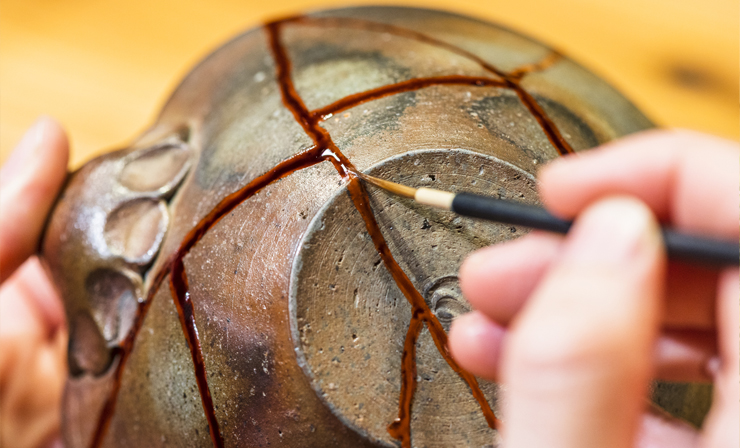 Entrance Fee: 8,000 yen (tax included)
Lecture Fee (1): 4,600 yen (tax included) - Up to the first 8 times
Lecture Fee (2): 3,400 yen (tax included) - 9th and later
It takes about a week to dry the applied lacquer, so you have to take a lecture at least about 6 to 8 times to finish one repair. The reason why the price will change after the 9th time is that you can learn the basics by going 8 times. The more experience you have, the better you will be at Kintsugi, so I hope you will continue to do so for a long time.
Each lecture will take about 1 hour and 30 minutes.